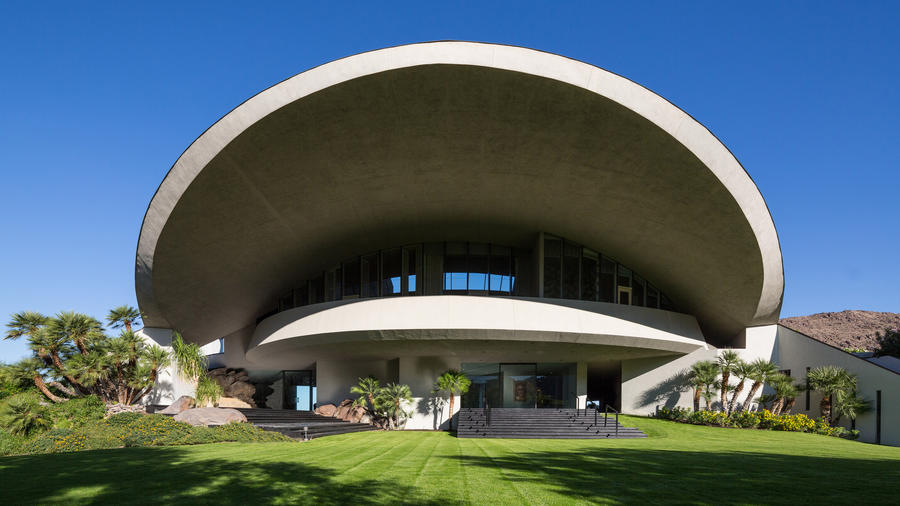 After 2 years on the market, The Los Angeles Times reports that one of the most iconic homes in California has finally found itself a new owner. The John Lautner designed Bob Hope House in Palm Springs, closed escrow this week at $13 million.
The property came onto the market at a whopping $50 million but was eventually chopped to $25 million, where it was priced when the $13 million offer was accepted.
The home was completed in 1980 and sits on 6.2 acres overlooking Palm Springs. The home itself is 23,366 sqft. The house has a futuristic design, that was said to have been inspired by a volcano. it features a curving copper roof, and features 10 bedrooms and 13 bathrooms. It's comprised mostly of concrete, glass, and steel.
I can tell you from personal experience, if you ever want to see it up close, when you hike the Araby Trail, you go right by it, so close you could throw a rock at it.