I've posted many things and shared many listings on my Facebook page about Mt. Washington and how freaking adorable and affordable it is, comparatively speaking. There are beautiful hillside homes in Mt. Washington that offer stunning views of mountains and sunsets. Anyone who knows me also knows I'm a big mid-century fan. I like it clean, and I like it modern!
With those things in mind, here are 3 things currently for sale in Mt. Washington that gave me the feels in a big way. Let's have a look.
1. 4641 Palmero Dr. // 2br 2ba // 1,671 sqft // $799,000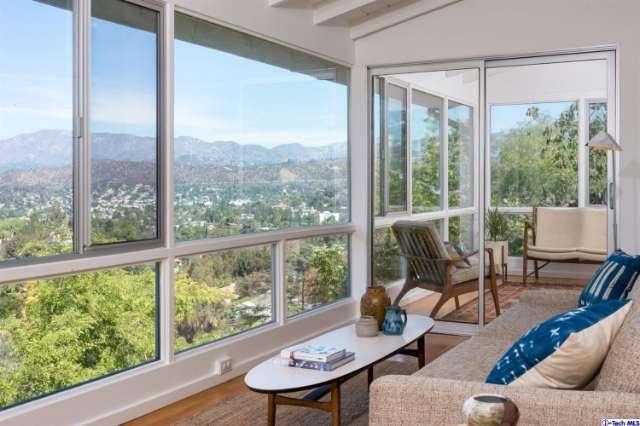 Reimagined by noted LA-based architecture, Rudin + Donner, this 2 bed/2 bath home has undergone an extensive renovation, while maintaining its mid-century essence. Incredible attention to detail has been paid to all aspects of this home including its renovated kitchen with high end appliances, walk-in pantry, bathrooms, skylights, custom walnut and cherry built-in cabinetry and bookshelves. Floor to ceiling windows along the entire back of the house provide natural light & wide open views of the surrounding mountains.

2. 836 Oneonta Dr. // 4br 2ba // 1,742 sqft // $849,000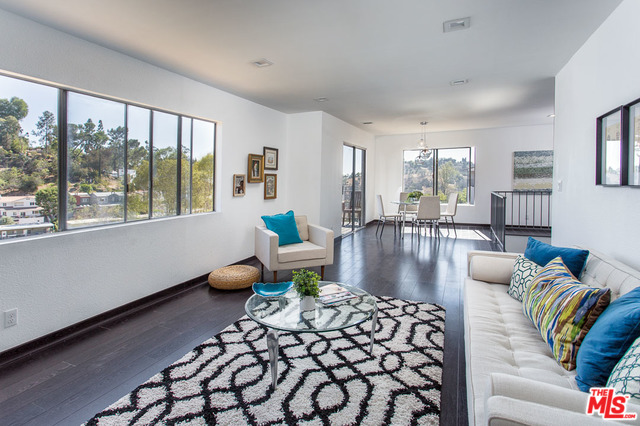 Revamped modern home with open concept living room that opens up to a deck that has panoramic views of the mountain side. Upstairs offers all the living space with a new sleek modern kitchen with professional grade appliances. Downstairs offers 3 spacious bedrooms and 2 remodeled bathrooms. Outdoor space offers drought tolerant landscaping a new redwood deck for sunset entertainment

3. 1085 Oneonta Dr. // 3br 2ba // 1,242 sqft // $799,000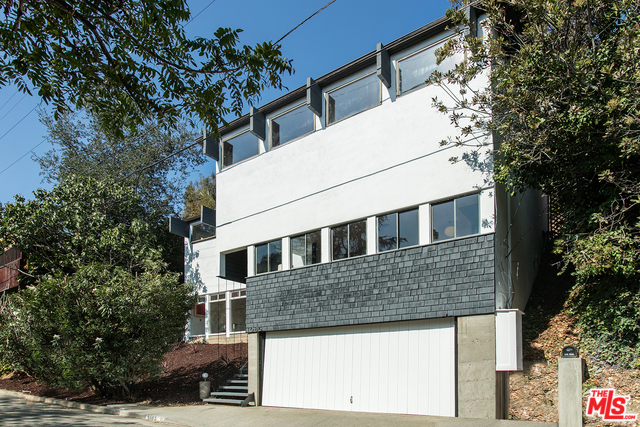 Another one on Oneonta! This magical 3/2.5 tri-level steps up its sweet slope with the style and verve of the period-wood, brick & cork floors, huge light-filled windows and easy flow to a private and serene patio ready for a quiet book or sit down dinner for 20…all designed to capture the perfect harmony of falling asleep to star filled night skies and waking to birds singing. Fast forward to today and trails and beloved Elyria Canyon beckon you to more close to home nature for the perfect dog walk or stroller amble.
Mt. Washington is a great place for families. Experience Cleland Park's huge grassy playing field, dog park and children's playground. It's minutes away from Eagle Rock, Highland Park, Atwater, Downtown, Pasadena, Silver Lake and includes the Mount Washington Elementary Blue Ribbon school district.
If you like any of these homes and would like to view them or find out more information about them, please don't hesitate to reach out at jefferson@homesbyhendrick, or you can contact me here though my website!